BEI Hawaii takes pride in being the State's largest supplier of industrial chemicals providing true bulk/discharge deliveries to its customers.
The principal markets we serve include:
Power generation
Potable and wastewater treatment
Fuel production
Manufacturing
Food processing
Swimming pool and water features maintenance
Industrial and institutional cleaning
Products sold range from coal in ship holds to strong acids and bases in tankers; from vehicle wash and wax to disinfectants and hand soaps. BEI Hawaii is also the only manufacturer of industrial-strength bleach in Hawaii.
As stewards of the products we sell, we provide hands-on customer assistance, safety training, and guidance in emergency response. Our on-staff regulatory compliance officer assures that we handle our products properly and, in the spirit of customer service, frequently supports customers in determining their own regulatory requirements.
The following categories are representative of the many industrial chemicals and related products sold by BEI Hawaii: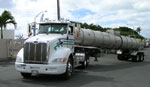 True Bulk Liquids
Acids
Bases
Bleach (Sodium Hypochlorite)
Solvents
Flocculants
Specialty Blends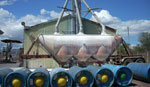 Bulk Dries
Coal
Silica Sand
Pebble Quicklime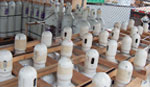 Hazardous Compressed Gases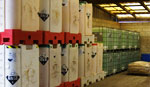 Mini-Bulk/Bags/Drums/Others
Acids
Bases
Bleach (Sodium Hypochlorite)
Solvents
Polymers/Flocculants
Oxidezers/Reducers
Activated Carbon
Silica Sand/Diatomaceous Earth
Salts
Specialty Blends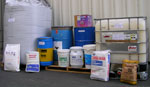 Niche Market Products
Food Process Chemicals
Swimming Pool/Water Features Chemicals
Oil/Chemical Spill Absorbents
Polyethylene Storage and Transport Tanks
PPG Tablets and Chlorinators
Aircraft Hydraulic Fluids
Soil Stabilizers for Construction
Truck & Vehicle Wash Stations
Bacterial/Enzymatic Treatments
Root Control Chemicals
Therminol Temp. Fluids
Cleaners/Degreasers