For 120 years, BEI Hawaii has committed itself to providing customers with the products and service they deserve. As stewards of the products we sell, we provide hands-on customer assistance, technical support, safety training, and guidance in emergency response. We offer local warehousing on all major islands, making our products available when you need them.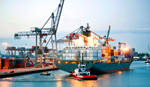 Logistics Capability
BEI Hawaii has unparalleled logistics capabilities in Hawaii.
Purchasing specialists
National and international sourcing of products
Distributorships and linkages with manufacturers and major distributors
Wide-range of shipping capabilities to bring products to Hawaii from diverse locations in a timely, cost-effective manner
Fully operational branches on all major islands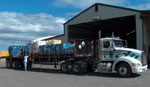 Delivery Options
Whether purchasing isotainers of acids or pallets of fertilizer, we offer unique delivery options to meet your needs.
Ability to deliver and discharge bulk liquids and selected bulk dries
Provide/sell Poly Processing brand storage tanks for site transfers and storage
Product delivery available on all islands
Technical Expertise
BEI Hawaii's sales representatives stand behind every product sold and provide hands-on technical assistance to support product effectiveness and usefulness.
Knowledgeable sales staff, with most having over 10 years of experience in their area of expertise
Ability to blend numerous liquid products
Conduct jar testing of polymers
Hawaii's only manufacturer of sodium hypochlorite bleach
Ability to formulate custom fertilizer blends
Soil testing and sand services
In-house support to assist with customer delivery logistics and site preparation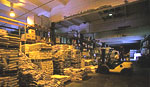 Inventory Management
BEI Hawaii coordinates the logistics of shipping products from abroad efficiently and safely directly to your location. We maintain the largest inventory of fertilizers, agricultural and industrial chemicals in Hawaii. Customers rely on us to obtain products in a timely manner and help minimize their inventory holdings. We also can assist newcomers to the State in connecting with local suppliers and contractors.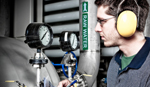 Safety and regulatory Compliance
Our on-staff regulatory compliance officer assures that we handle our products properly and, in the spirit of customer service, supports customers in need of assistance in determining their own regulatory requirements. All BEI Hawaii drivers, warehouse employees, and supervisors are Department of Transportation hazmat certified and HAZWOPR certified.
For many products, BEI Hawaii provides safety training to customers
Operational and regulatory compliance assistance to support site logistics
Hazmat-trained delivery and operations personnel